Meal Planning for Diabetic Patients on Kidney Dialysis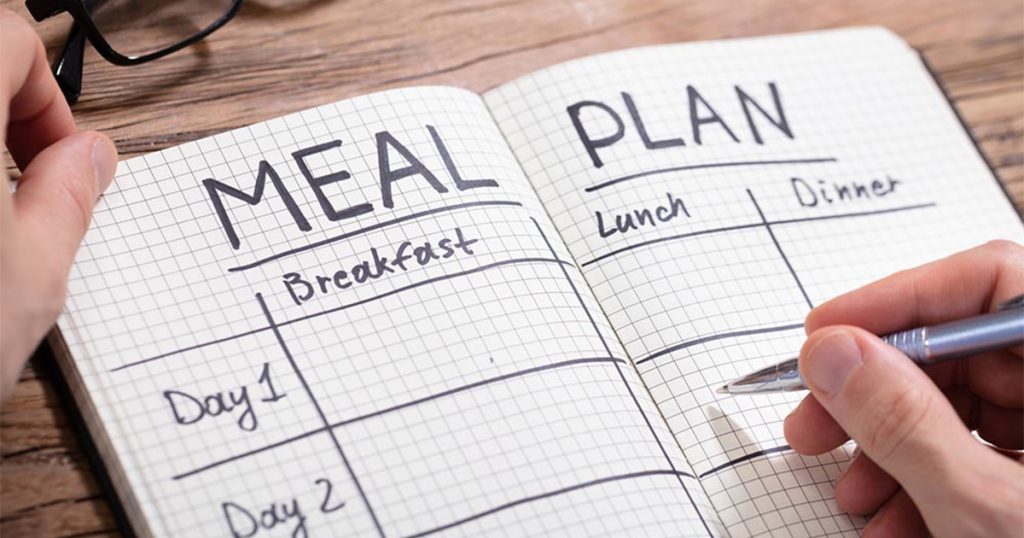 When planning meals, it is very important for diabetic patients on kidney dialysis to follow the National Kidney Foundation's diet recommendations. Diabetic patients on kidney dialysis have kidneys and a pancreas that functions at a reduced capacity compared to those who do not have diabetes or are not on kidney dialysis. Thus, these patients must be aware of the National Kidney Foundation's diet guidelines and be cognizant of them when meal planning. These recommendations include various meal plan suggestions such as reducing salt, sugar, and high-potassium foods in your diet.
How does dialysis work?
Dialysis is indicated for patients that are diagnosed with End Stage Renal Disease (ESRD) which is the result of kidney failure. Kidney failure can be the result of various underlying illnesses such as hypertension, diabetes, an acute kidney injury, or many more pathologies. When a patient is diagnosed with ESRD, their kidneys are no longer able to adequately perform their normal function, filtering the blood. Thus, outside intervention is needed. Dialysis is a process where a patient goes to a healthcare facility, where with the help of a team of nurses, the patient has a machine operate as their kidney and filter their blood. This process usually takes four hours and is performed three times per week. Patients usually elect a Monday/Wednesday/Friday dialysis schedule or a Tuesday/Thursday/Saturday dialysis schedule. Adherence with the dialysis schedule is of the utmost importance for dialysis patients. Missing one or multiple appointments can lead to a buildup of harmful toxins in a patient's bloodstream that normally would be filtered out by the dialysis machine, causing additional health complications up to and including death. In addition to strict adherence to a dialysis schedule, especially among those kidney dialysis patients that are diabetics, patients must adhere to a healthy diet. The food a kidney dialysis patient consumes can have a greater effect on those patients than those who are not kidney dialysis patients. Kidney dialysis patients have malfunctioning kidneys that normally can filter what people consume but when kidneys are not functioning properly, they are much more sensitive to the intake of various foods/liquids such as salt, sugar, potassium, and fluids. Thus, kidney dialysis patients must strictly adhere to a proper diet.
Who says I should follow this? And what about if I can't get my meals?
The National Kidney Foundation outlines a set of diet guidelines for patients to follow and recommendations for an emergency diet plan in case of natural disaster or power outage. These recommendations include reduced fluid intake to avoid fluid overload as well as foods with a long shelf life. Additionally, the National Kidney Foundation recommends low levels of potassium, salt, and sugar for kidney dialysis patients. These suggestions include items such as bread, unsweetened cereal, white rice, unsweetened fruits/juices, low sodium canned meat, unsalted peanut butter, and distilled water. The National Kidney Foundation also provides a three-day meal plan for an emergency with the foods listed above to adequately nourish a diabetic kidney dialysis patient while maintaining low levels of sugar, salt, and avoidance of high potassium foods in their diet. Additionally, the National Kidney Foundation includes recommendations for nonfood items to include in an emergency kit in case of natural disaster. These recommendations include a two-week supply of medicine, insulin as well as glucose tablets for diabetics, flashlights, portable radios, batteries, distilled water, candles, and an emergency phone list with the phone numbers of the dialysis center, patient's physician, as well as number for the local hospital.
Where can I go to learn more?
At Cassena Kidney care, we are your go-to source for more information and help about your dialysis! We look forward to contacting you soon!